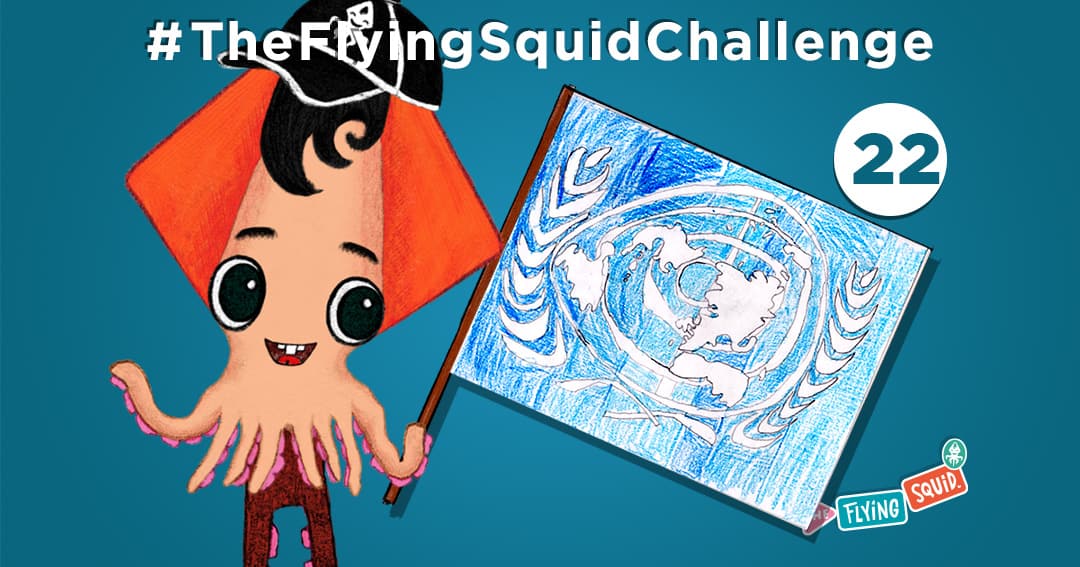 Join the Flying Squid for the UN Conference… in your living room!
You can learn more about #TheFlyingSquidChallenge project here.
List of all the Challenges that we have posted so far.
The Flying Squid Challenge #22
Take a journey around the world from the comfort of your living room and learn how to say "hello" in seven different languages. Teach your squid(s) that there are many different cultures and people around the world who use different languages to communicate.  
Once you have learned the seventh way to say "hello",  try inventing the eighth way to say 'hello' in your home. It'll be your very own language! 
Chopito and Naru learned these seven ways to say "hello":
1st: Hola (Spanish)
2nd: Zdravstvuyte (Russian)
3rd: Nǐn hǎo (Chinese)
4th: Anyoung haseyo (Korean)
5th: Namaste (Hindi)
6th: Kaixo (Vasque)
7th: Salve (Latin)
8th: Pintilinti (Invented by Chopito, the language is a subset of the Squidilian language)
Well, let's face it, Russian can be a tough language to master, even for a talented Flying Squid!
Don't forget to share pictures of your children's activities with your loved ones. Please tag them: #TheFlyingSquidChallenge. We'd love to see them too. Remember, sharing this challenge with other parents in your network will give you bonus points!
EXCLUSIVE content straight into your tentacles!
Sign up for free with our eNewsletter and you'll receive a FREE coloring PDF for your little squids! Our eNewsletter will provide occasional updates on our products and special educational content.
Enjoy the flight and unsubscribe at any time.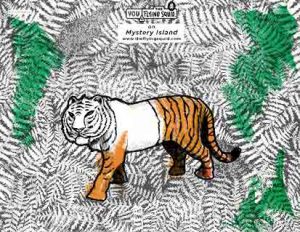 Get your Free Coloring PDF